GREENSTEP BUSINESS PROFILE: HENLE PRINTING COMPANY

GreenStep Coordinator
Henle Printing Company became a Marshall GreenStep Business in August of 2014. They are taking many actions to have a business that is environmental friendly such as recycling, and the use of LED lighting and Energy Star appliances.
Mike Henle states, "The action that I am most proud of is our geothermal energy source. When we built our building 10 years ago, we initially invested an extra $30,000 to install it. The energy saved paid for itself in less than two years and we continue to save each month."

Be recognized for your actions too and become a GreenStep Business! All organizations, including non-profits, schools, government buildings, and for-profit businesses are eligible to apply. Fill out the application form here https://docs.google.com/forms/d/1tD9sBMQBo-KwcIHlOzmM2-JIvOcosbf1-oLOMEUw734/viewform.

For testimonials from additional businesses, click here.
HOW DO I BECOME A GREEN BUSINESS?
Complete the Recognition Form with the required points.
Share the ways your business is improving efficiency and protecting the environment.
Contact Us and let us know how we can help!
Categories for completion include:
Solid Waste Prevention, Energy & Water Conservation, Recycling, Employee & Customer Involvement, Purchasing
& Transportation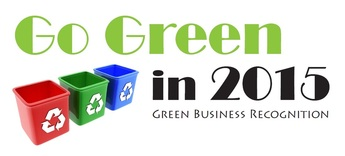 GREEN STEP BUSINESSES:
(POINTS), INITIAL RECOGNITION YEAR
Marshall School District (50 points), 2013
Bremer Bank (46 points), 2014
RC Square Apartments (44 points), 2014
Southwest Minnesota State University (42 points), 2013
Border States Electric (41 points), 2013
US Bank (40 Points), 2013
SW/WC Service Cooperative (39 points), 2013
Super 8 Motel (39 points), 2014
Southwest Health and Human Services (39 points), 2016
Klein Foods Inc./Walnut Grove Mercantile (38 points), 2013
The Daily Grind (37 points), 2013
Affiliated Community Medical Center (41 points), 2013
Precision Marketing Concepts (36 points), 2013
Marshall Independent (36 points), 2013
Marshall Municipal Utilities (39 points), 2013
SMSU Dining Services (33 points), 2014
Greenwood Nursery (32 points), 2014
Patzer's (31 points), 2014
BlueGreen Flower Shop (30 points), 2014
Marshall Living (30 points), 2014
Advance Opportunities (29 points), 2013
Western Community Action (33 points), 2013
Henle Printing Company (27 points), 2014
Lyon County Historical Society (26 points), 2013
American Legion (35 points), 2013
Northwest Farm Management Company (28 points), 2013
Marshall Area Chamber of Commerce (22 points), 2013
Van Der Hagen, Skogrand & Associates- Ameriprise Financial (21 points), 2014
Graham Tire (21 points), 2013
City of Marshall (21 points), 2013
Evans Family Pet Care (18 points), 2014
Tom Suby – State Farm (17 points), 2014
Sleep Inn & Suites (18 points), 2014
United Way of Southwest Minnesota (16 points), 2014
Habitat for Humanity-ReStore (15 points), 2015