MINNESOTA GREENSTEP CITIES


http://greenstep.pca.state.mn.us/
Minnesota GreenStep Cities is a voluntary challenge, assistance and recognition program to help cities achieve their sustainability and quality-of-life goals. This free program, managed by a public-private partnership, is based upon 28 best practices. Each best practice can be implemented by completing one or more actions at a 1, 2 or 3-star level, from a list of four to eight actions. These actions are tailored to all Minnesota cities, focus on cost savings and energy use reduction, and encourage civic innovation. 
MARSHALL MUNICIPAL UTILITIES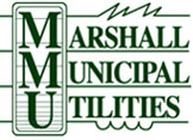 http://www.marshallutilities.com/index.php
Marshall Municipal Utilities offers a variety of rebate program options to help our business customers increase their energy efficiency. Some rebate programs are offered locally through MMU and some programs are offered in partnership with our wholesale power provider, Missouri River Energy Services (MRES).
(507) 537-7005

LYON COUNTY RECYCLING

RECYCLING IS EASY IN LYON COUNTY! Recycling Carts have been delivered to all residents in Lyon County towns and cities for the purpose of curbside recycling pickup. We hope to continue to elevate recycling participate in to prevent recyclable items from ending up in the landfill. Extending the operational life of the existing landfill delays new construction; saving tax dollars. 
Curbside recycling collection in Lyon County will now occur every week. Set your cart out the evening before collection day and please keep 3′ between recycling cart, garbage cart, mailbox or other items to ensure efficient cart pick-up. Please don't put recyclables (with the exception of paper shredded paper in a closed/tied bag) in plastic bags before placing them in the cart.
Collection Schedule:
Monday – Marshall (same day as normal trash pickup)
Tuesday – Marshall (same day as normal trash pickup), Balaton, Florence
Wednesday – Tracy, Garvin, Lake Marshall, Amiret, Ghent, Minneota, Taunton
Thursday – Marshall (same day as normal trash pickup), Green Valley, Cottonwood, Lynd, Russell
If you have any questions please call the Lyon County Environmental Office at (507) 532-8210.
CLEAN ENERGY RESOURCE TEAMS (CERT)
Community members from around the state have developed a bold vision for Minnesota's energy future, through greater energy efficiency and production from clean 21st Century technologies including wind, biomass, bio fuels and solar power. Minnesotans' vision is becoming a reality now, one project at a time. The Clean Energy Resource Teams (CERTs) project, launched in 2003, is connecting people with the technical resources needed to identify and implement community-scale energy efficiency and clean energy projects.
The CERTs approach is one of pragmatism and cooperation. It's a model for how tangible economic, social and environmental benefits can be achieved by reaching across traditional interest groups and taking a true, community-based approach. In fact, CERTs has become something of a model for community-based clean energy.
OTHER GREEN RESOURCES
SOLID WASTE MANAGEMENT
Source Reduction Manual and Video
Lyon County Environmental
Minnesota Pollution Control Agency Waste Management
Marshall Wastewater Treatment
FOOD WASTE
Food Waste Reduction Alliance
RECYCLING
Lyon County Recycling
Southwest Sanitation
Waste Management
Recycle More Minnesota
PURCHASING
Minnesota Recycled Products Directory
Green Purchasing for Business
ENERGY AND WATER CONSERVATION
Marshall Municipal Utilities
Minnesota Renewable Energy Society
Minnesota Pollution Control Agency-Green Building
PACE (Property Assessed Clean Energy)
ENGAGING EMPLOYEES AND CUSTOMERS
How to Become a Green Business
TRANSPORTATION
Marshall Pedestrian and Bikeway
Community Transit
Bus Service
Bicycle Commuting Guide
SOLAR
Solar Action Alliance
CREATE A FREE WEBSITE

POWERED BY